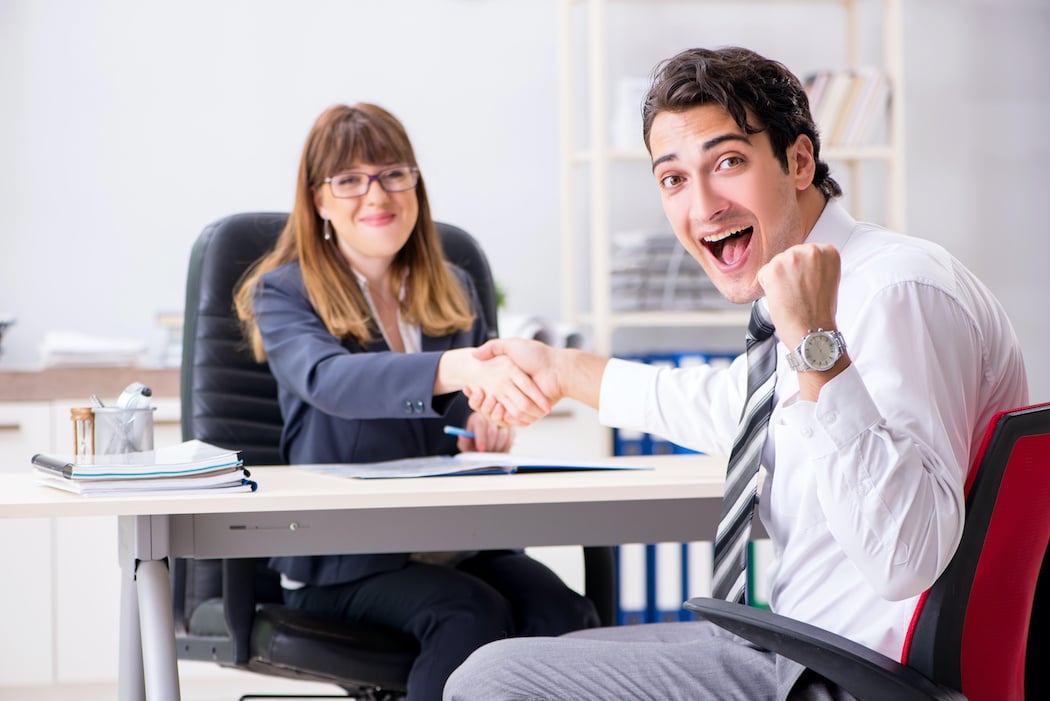 Adding a new member to your team is exciting! A new presence around the office, new ideas and experiences to make your organization that much better, and hey, a new person to tell all of your corny jokes to. But how do you find that ideal candidate in the first place? It all starts with crafting the perfect job posting. With so many companies vying for an applicant's attention, it's so important that your job posting stands out from the crowd. Remember, potential employees are checking you out just as much as you're checking them out.
Showcase Your Company Culture
Being the new person in the office is always a little stressful. Don't add to a new hire's anxieties. Give them a peek into all of the great things that make your organization unique. No matter where you're uploading your job posting, be sure to include an "About Us" section that demonstrates more than what your organization does and how long you've been around.
Applicants want to get to know you and actually feel excited about applying for your open positions. Do you offer a casual atmosphere? What's your work from home policy? What do your employees have to say about working for you? These are all great little ways to show applicants who you really are. It's all part of having an employer brand—a thought-out, predetermined presentation of your organization (as an employer) to the world.
Establish Your Expectations
According to a Gallup survey, most high-quality applicants want to work at an organization where they feel they'll make a difference. Furthermore, they want to be challenged and grow in their careers. You probably include the basic details of the job: hours, position responsibilities, who they'll report to, and experience/education required. Don't stop there. Every company includes this kind of stuff. Try taking it a step further.
Candidates worth hiring apply to jobs that resonate with who they are. They want an environment where they can shine and really use the skills they have. Additionally, these candidates want to learn and grow. Offering unique opportunities for professional development is huge.
In short, the best candidates are those who look beyond salary and benefits. They want to know what personal and professional advantages your company offers. But doesn't mean you should exclude those details, either.
Don't Overlook the Job Posting Details
Like we said above, you want your job posting to stand out. One of the earliest disqualifiers for ideal candidates is when a company doesn't broadcast the position's salary, benefits, and perks. Be upfront about the compensation and benefits you're offering, even if it's a range. Likewise, don't neglect the softer perks you offer—working from home, casual attire, tech allowance, flexible office hours. Applicants want to know what you have to offer.
You can also detail other information that might wind up being a deciding factor to some applicants. Is your office located on any bus routes? What's the nearby restaurant/bar/cafe scene like? Why is your part of town the place to be? Think about it. Your employees spend around 40 hours a week at your office, shouldn't they be excited about it?
Make Job Posting a Breeze with Applicant Tracking from isolved
Drafting, managing, and reviewing your job posting can feel like a full-time job all by itself. That's where CTR and Applicant Tracking from isolved come to the rescue. Through isolved, you can create as many job posting templates as you need and easily distribute them to various posting services like Indeed and LinkedIn. Once those applications start rolling in, you can set up screener questions, easily track their progress, rate your favorites, and even schedule interviews in one, all-inclusive portal.