We wanted to pass along some of the breaking news coming from our correspondents up north. Turns out no one is safe from an IRS penalty. Hope you enjoy!
THE NORTH POLE TIMES
December 19, 2019
IRS Issues $300,000 Penalty to Santa Claus
San­­­­­­­­­­­­­­ta Claus was issued an IRS Letter 226J ACA Penalty Notice for failing to offer his 50+ FTEs (Full Time Elves) affordable health coverage in 2019
and years prior.

by B. Cratchit
On the first day of Christmas the IRS gave to me: A 226J ACA Penalty.
Dec. 5, NORTH POLE: Santa Claus (aka Kris Kringle, aka St Nicholas) and his team of elves are used to getting a mountain of letters from children around the world. However, this year Claus received a letter he was not anticipating. According to the corporation's account, S. Miser, an IRS Penalty Letter was issued to Santa Corp earlier this month. assessing over $300,000 in penalties for failing to comply with the requirements of ACA's Employer Mandate.
Increased competition from online retail giant Amazon has forced Santa to reduce his staff of elves while producing more toys. What Santa didn't know, is that the increased hours would now require him to foot the bill for "Elf" Benefits.
According to the ACA Employer Mandate, an employer with 50 or more Full-Time Equivalents is required to offer affordable health coverage to at least 95% of full-time employees each month or be faced with an IRS penalty.
The IRS claimed that in 2018, Santa employed more than 50 FTEs (Full Time Elves) and therefore he was required to comply with the Employer Mandate and offer health coverage to his elves in 2019.
A spokeswoman for Mr. Claus stated, "This letter came as a shock to Santa Corp., as the oldest First-Generation Company in the world we have tried hard to keep pace with the ever-changing regulatory world. Our team remains steadfast in our commitment to bring Santa Corp. into compliance."
While Santa Corp. has committed to come into compliance, the rest of the world is wondering how this financial setback will impact Santa Corp. this Christmas Season.

One elf, who wished to remain anonymous stated, "Gee willikers, we're getting a mountain of letters from concerned children wondering if they'll be getting coal in their stocking this year due to Santa Corp's financial issues. It's heartbreaking to read these letters. Rest assured that Santa Corp. will deliver on its promises this Christmas. The only coal we will deliver this Holiday Season is to our friends in Washington."
---
Santa Hires CTR Payroll as New HCM Provider
by C.L. Who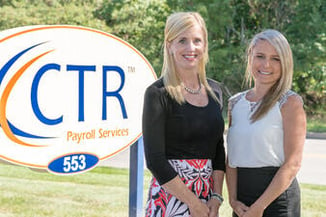 Dec. 12, PITTSBURGH: Santa has invested in a new HR Executive team. This team has been tasked with bringing Santa Corp. into the modern era. One key strategic initiative was to roll out a new Human Capital Management Solution which includes an automated Payroll, Time and Attendance, Benefits Administration, and Human Resources solution. Given their most recent run-in with the IRS, ACA and other related HR compliance matters will be a key component in their decision.
Santa Corp. has elected CTR Payroll as their HCM vendor. They will roll out the new product effective January of 2020. A spokeswoman for Santa Corp. stated, "CTR checked off all of the boxes for Santa Corp. We were impressed with the wide range of technology available to our team, the ease of use of the system, as well as the ability to rollout an employee portal that's easy for our elves to use."
She continued, "Most of all we were impressed by the level of personalized service CTR could provide Santa Corp. CTR has committed to send staff to the North Pole to assist our team with the transition. In the end, we were looking for a true partner—not just a vendor. We felt that CTR would be that partner for Santa Corp."
Don't get stuck in the penalty chimney. Schedule a consultation with CTR today to make sure all your days stay merry and bright.